Dry Heave promo proudly present....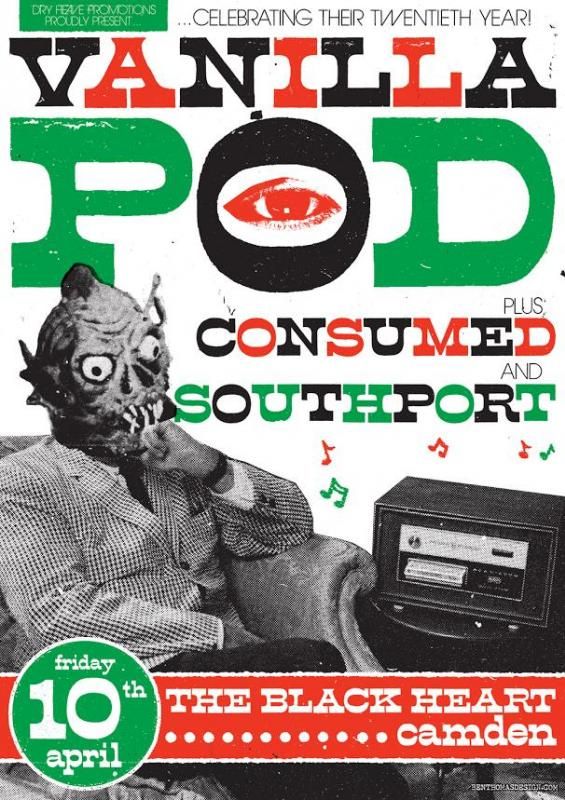 Well it would be rude not to come Darn Sarfff and have a bit of a birthday drink wouldn't it?
Come and celebrate 20 years of us being a DIY punk band with such a great lineup we are fortunate enough to call our mates as well. If you missed out on Podstock then make sure you get on this quick as tickets will fly.
http://www.facebook.com/pages/Vanilla-Pod/274593252007
We are so pleased to say that we have our old mates CONSUMED playing with us once again after Steve Pod hassling them for the last 6 months. His persistence has definitely paid off.
http://www.facebook.com/consumedpunkrock
Also stoked to have our other great mates SOUTHPORT coming in your ears after releasing THE best Album last year "Southern Soul"
http://www.facebook.com/SouthportTheBand
Tickets are available on the link so no complaining this time that it sold out too quick. Learn your lesson and click on the link
Up the old age Punks
FRIDAY 10th APRIL @ The Black Heart, 2-3 Greenland Place, London, NW1 0AP. Doors 7.30pm. 18+
Advance tickets available for £8 here (£10 on the door) :
http://dryheaverecords.limitedrun.com/p ... art-camden
RSVP here :
http://www.facebook.com/events/816720248384268/